Transforming Semiconductor Design Using SystemC Based Shift-left ESL Methodologies, by Umesh Sisodia, CEO, CircuitSutra
15/5/2023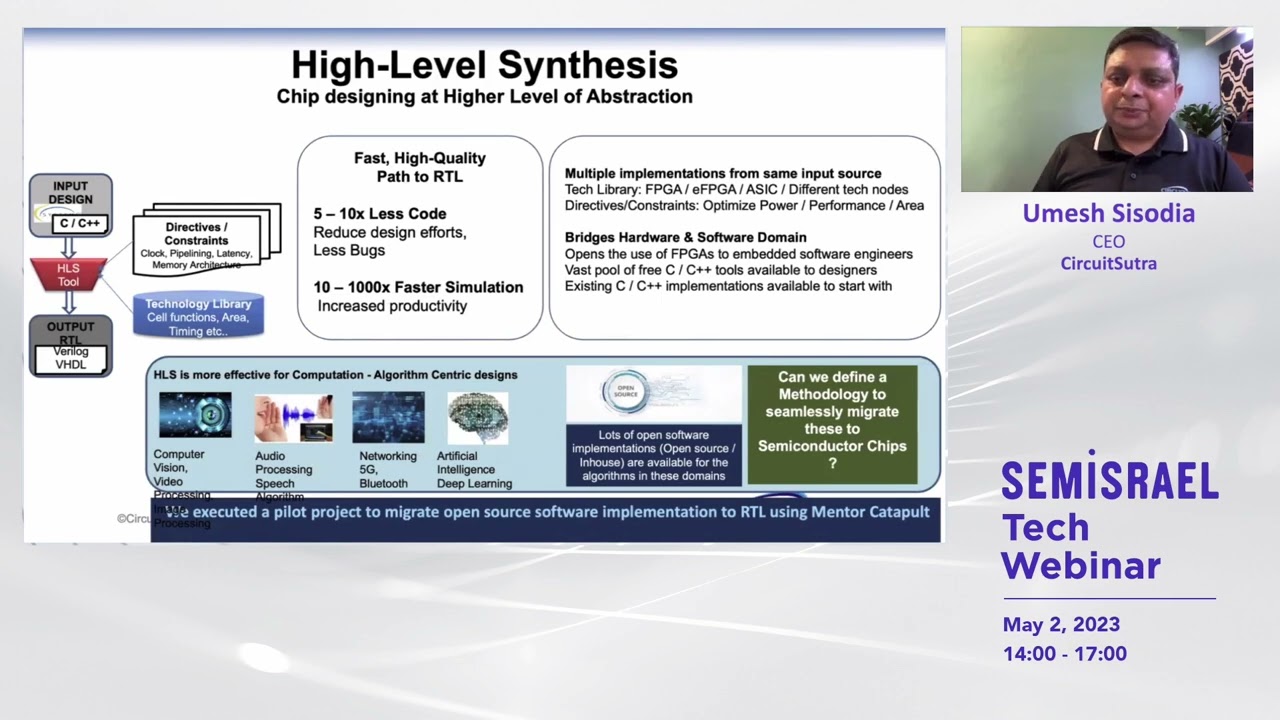 This webinar will cover the SystemC based shift-left ESL methodologies, which are becoming integral part of the design flow for designing advanced System on Chips and Electronics systems of today.
These ESL methodologies do not replace the traditional RTL-GDS flow, but rather co-exist with existing flow and augment it to perform various advanced activities which are not feasible with traditional flow. It enables Pre-Silicon firmware development, Architecture exploration to optimize power & performance early in the cycle at system level, High-Level Synthesis (HLS), SoC Level simulation, System level simulation, Hardware-Software co-design, and co-verification.
BIO:
Umesh Sisodia is the Founder & CEO of CircuitSutra Technologies, a company focusing on SystemC based shift-left ESL methodologies. He has more than 25 years of experience in the Semiconductor industry and worked with Cadence & Semiconductor complex Ltd before starting CircuitSutra in 2005.
Umesh started India SystemC Conference in 2012, which was later merged with DVCon India in 2014 & Umesh was the first general chair of DVCon India in 2014. He was awarded by Accellera Systems Initiative for his significant contribution in driving Accellera standards in the Indian ecosystem.
More info: http://www.circuitsutra.com/