New disruptive Solution to get Insights into PCIe Validation and Link Health, by Michael Seaholm, Product Manager for Performance Oscilloscopes and Margin Testing, Tektronix Inc.
15/5/2023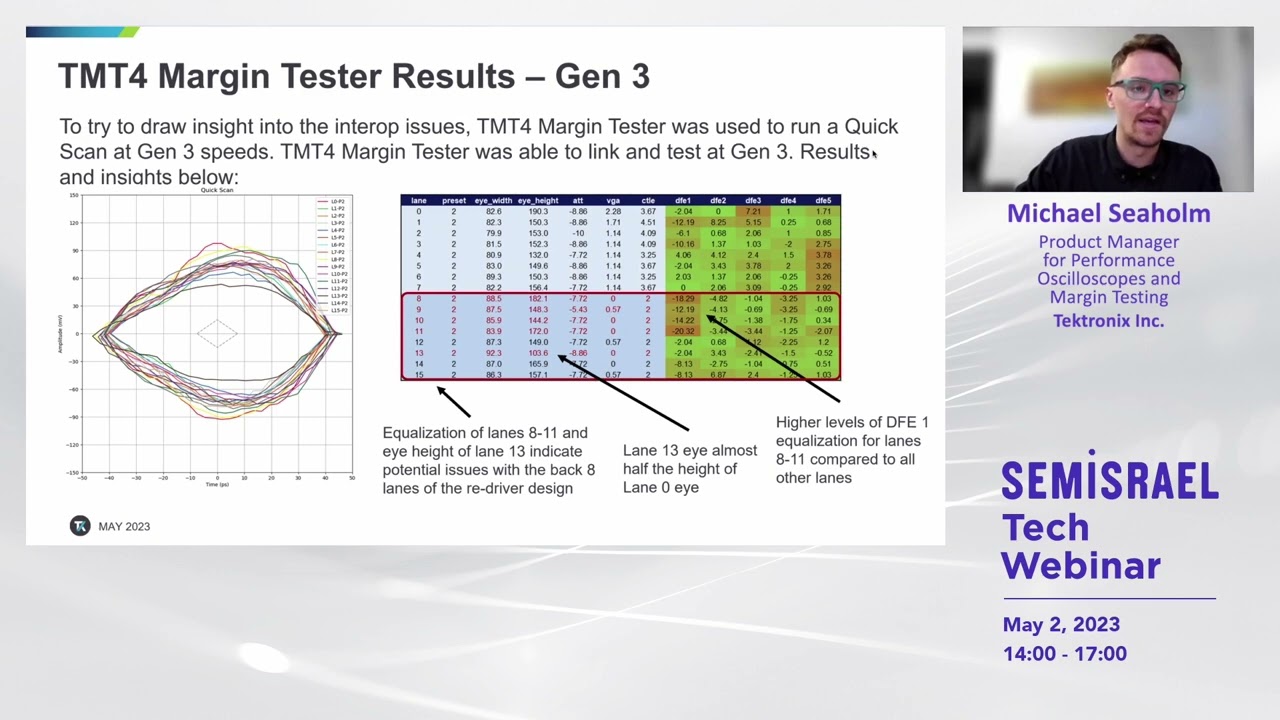 As successive generations of PCI Express (PCIe) continue to double the data rates roughly every 3 years, the time and complexity of testing has risen exponentially. And while test equipment like oscilloscopes and bit error rate testers (BERTs) have met the bandwidth requirements for this testing, less focus has been on improving test times and reducing test complexity as these data rates rise.
In a world where time to insight is becoming increasingly critical, Tektronix has recognized the need for a new category of test equipment that is focused on optimizing test time and improving ease of use. Join us for this session on the latest product from Tektronix, the TMT4 Margin Tester, where we will provide a brief overview of the instrument, and discuss some examples of how this new product can improve your PCIe Gen 3 and Gen 4 testing.
BIO:
Michael Seaholm is a Product Manager for Performance Oscilloscopes and Margin Testing at Tektronix Inc. He has spent five years as a Product Manager in the Test and Measurement industry, including three years at Fluke Corporation and two years at Tektronix Inc. Michael has a BSEE in Electrical Engineering from Montana State University and has spent his career in Product Management focused on bringing new innovation to test and measurement through consistent engagement with customers.
More info: https://www.tek.com/en