Microsoft HoloLens 2 Demo featuring Mixel's MIPI D-PHY IP
10/3/2022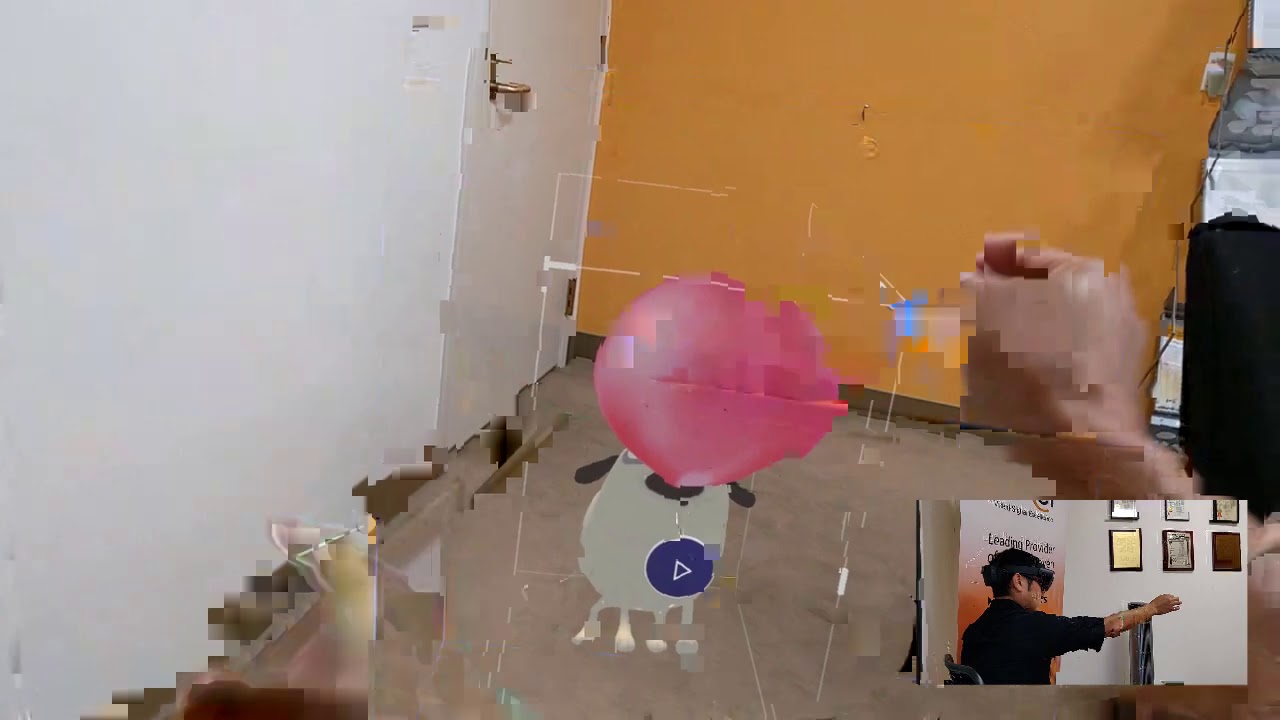 Mixel's MIPI D-PHY IP integrated into Microsoft's Azure Kinect DK and HoloLens 2 depth camera, featuring the world's smallest Time-of-Flight pixel.
Azure Kinect Developer Kit is an edge device with advanced AI sensors for sophisticated computer vision and speech models. Designed for versatility, it combines an advanced depth sensor and spatial microphone array with a video camera and orientation sensor — with multiple modes, options, and software development kits (SDKs). The Azure Kinect DK is aimed at broad-based enterprise users and enables the developer to create interactive Virtual, Augmented, and Mixed Reality experiences.
Mixel's MIPI IP was integrated into the 1MP depth camera, featuring a Time-of-Flight (ToF) imaging chip with advanced pixel technology. This enables higher modulation frequencies and depth precision all in the world's smallest ToF pixel, at 3.5μm by 3.5μm. The sensor measures the depth and displays it in different colors (blue is closer, red is further, and black is out of range).
This same depth camera incorporating the Mixel IP is also a key part of the HoloLens 2.
Mixel provided the Mixel MIPI D-PHY CSI-2 TX IP. The D-PHY link can operate with 1 to 4 lanes and supports an aggregated data rate of 6 Gbps. It uses a clock-forwarded synchronous link that provides high noise immunity and high jitter tolerance. The Mixel IP incorporates proprietary differentiating features to reduce stand-by current and wake-up time.
More information can be found here: https://mixel.com/mipi-d-phy-integrat…